HOW TO SET UP A BASIC WEBSITE IN MACROMEDIA DREAMWEAVER 8

STEP 1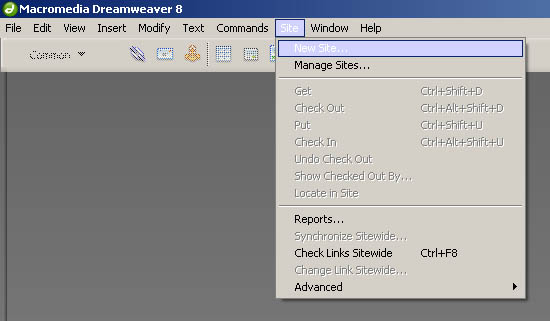 STEP 2: Click the folder button to browse to your folder Website on the I-Drive.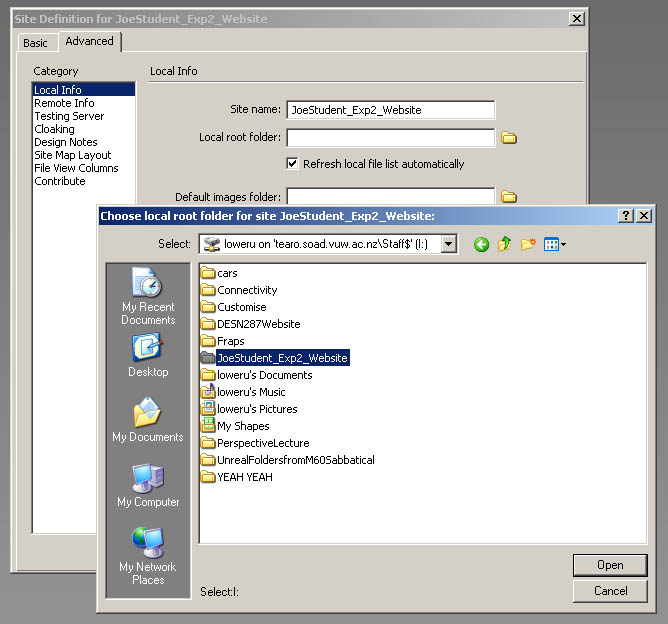 STEP 3: Do the same for your images folder. Then hit OK.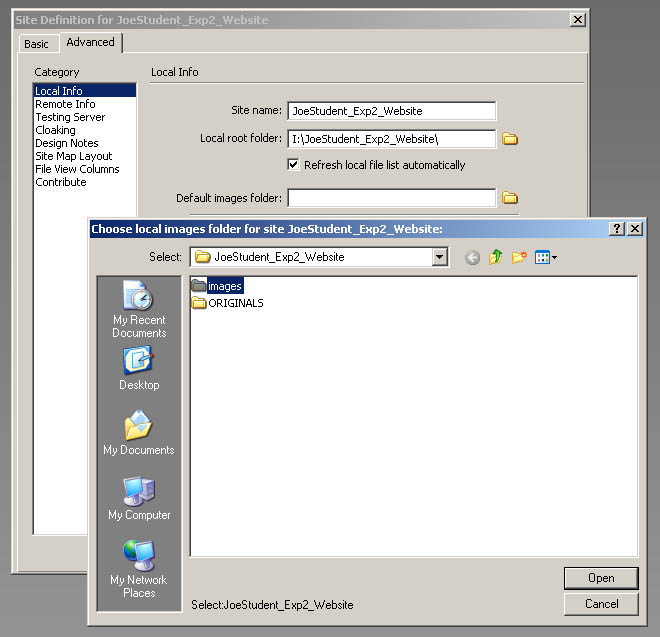 STEP 4: This is your new site. The file structure was set up for your Independent Study in Session B.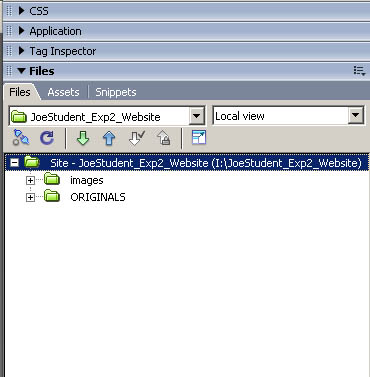 STEP 5: If you expand both folders you'll see the image files you've been saving there.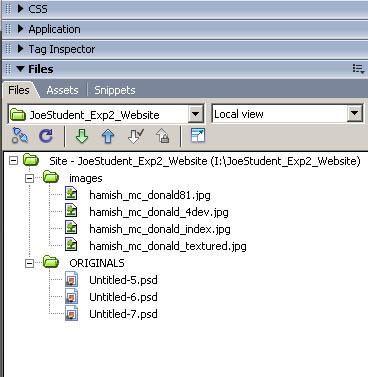 STEP 6: Now you'll make your first web page.

STEP 7: Choose a basic html page and click create.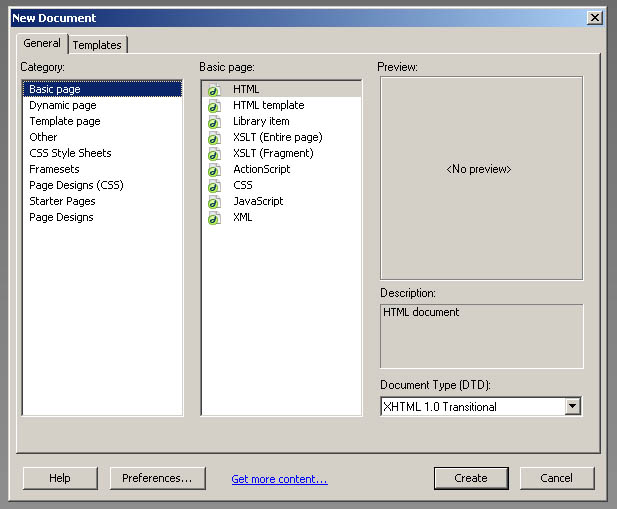 STEP 8: Save the new page immediately (this helps Dreamweaver understand your links).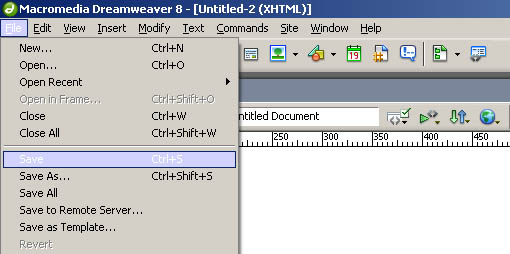 STEP 9: Save it in your Website folder as index.html (every web site should have an index.html)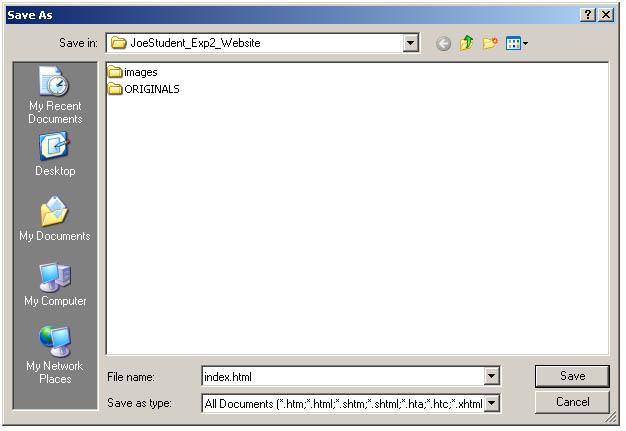 STEP 10: You can now see index.html in your Website directory. Insert an image on your index page.

STEP 11: Dreamweaver will know to look in your default images folder first if you set that correctly in Step 3. Click OK.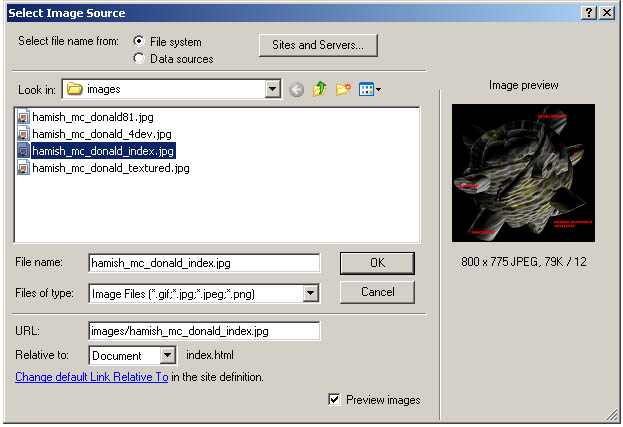 STEP 12: You will be asked for an alternative text which will show when you mouse over the image in a browser or if the image link is broken.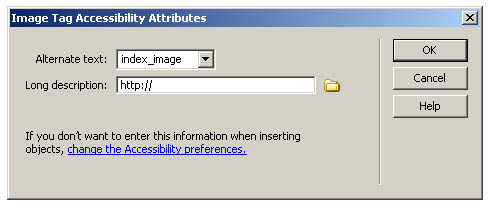 STEP 13: Place your cursor off the image itself so that the page itself is selected. Then select Page properties from the menu window at the bottom.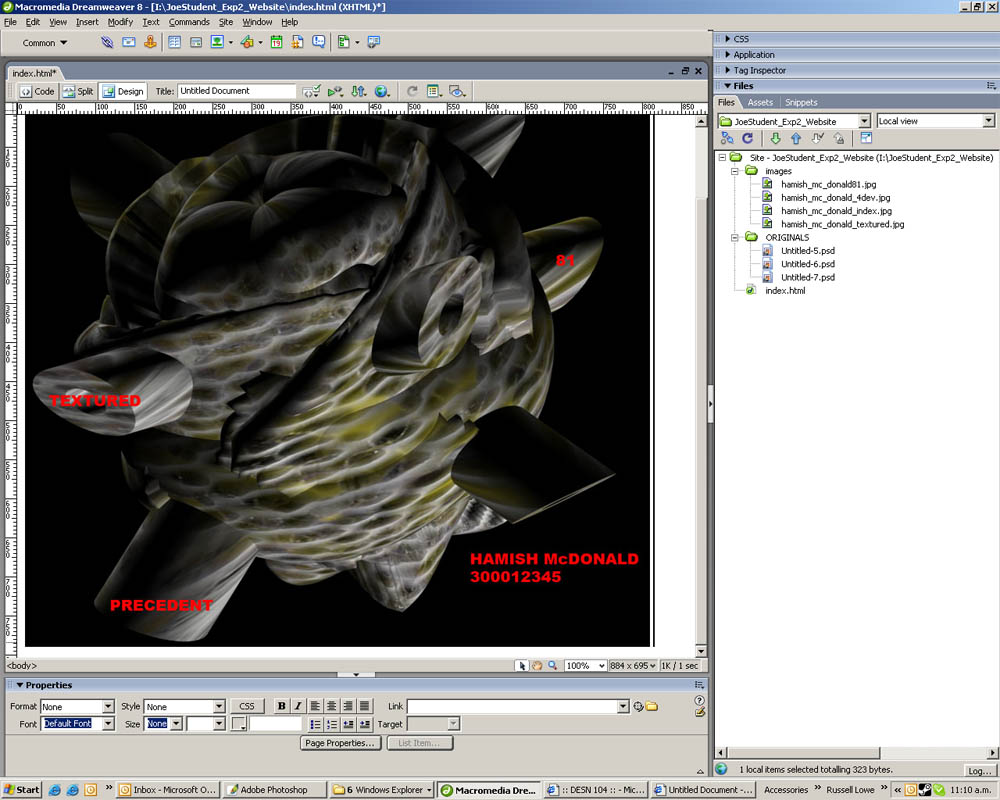 STEP 14: Select an appropriate background colour and click Apply then OK.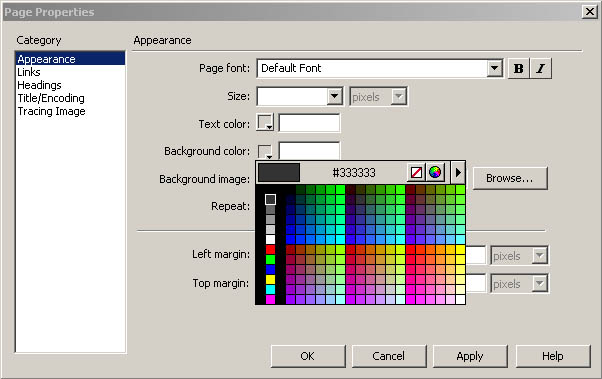 STEP 15: Create 2 more web pages following steps 6-14 above. Save them as yourlastname_one.html and yourlastname_two.html

STEP 16: Click on the index image and selct the rectangular hotspot tool (at the bottom left) from the picture properties menu.

STEP 17: Click and drag the mouse to draw a hotspot around an appropriate part of your image. The click and drag the target icon to the page you want to link your hotspot to. The red text in this example was placed on the image in PhotoShop.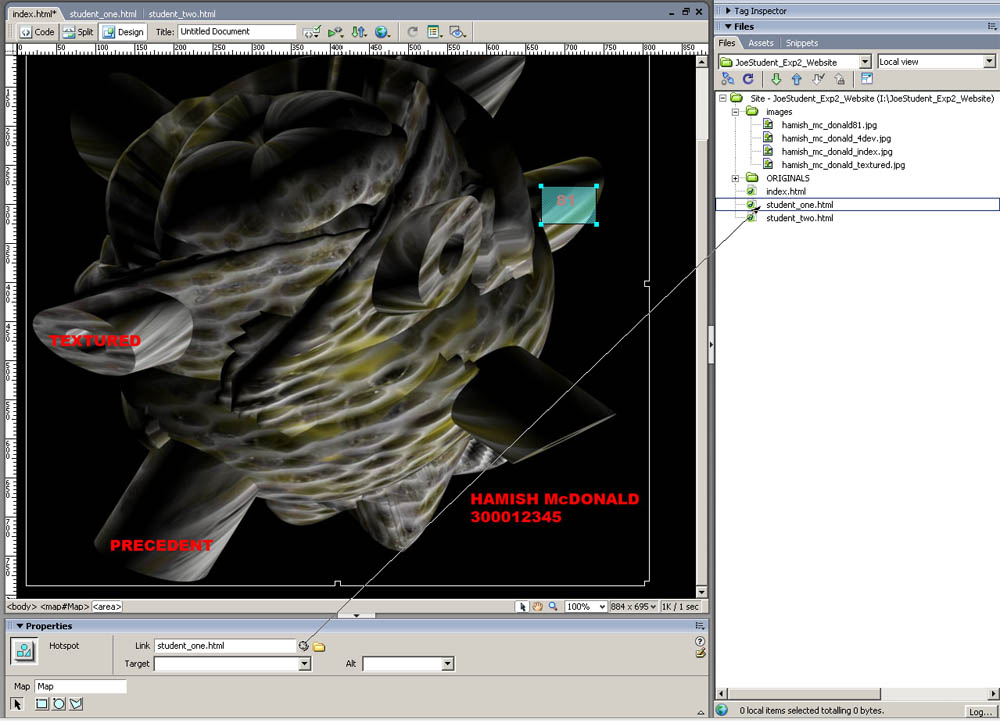 STEP 18: Try a circular hotspot for your second link. Select the arrow at the bottom left if you want to shift or resize the image after you've created it.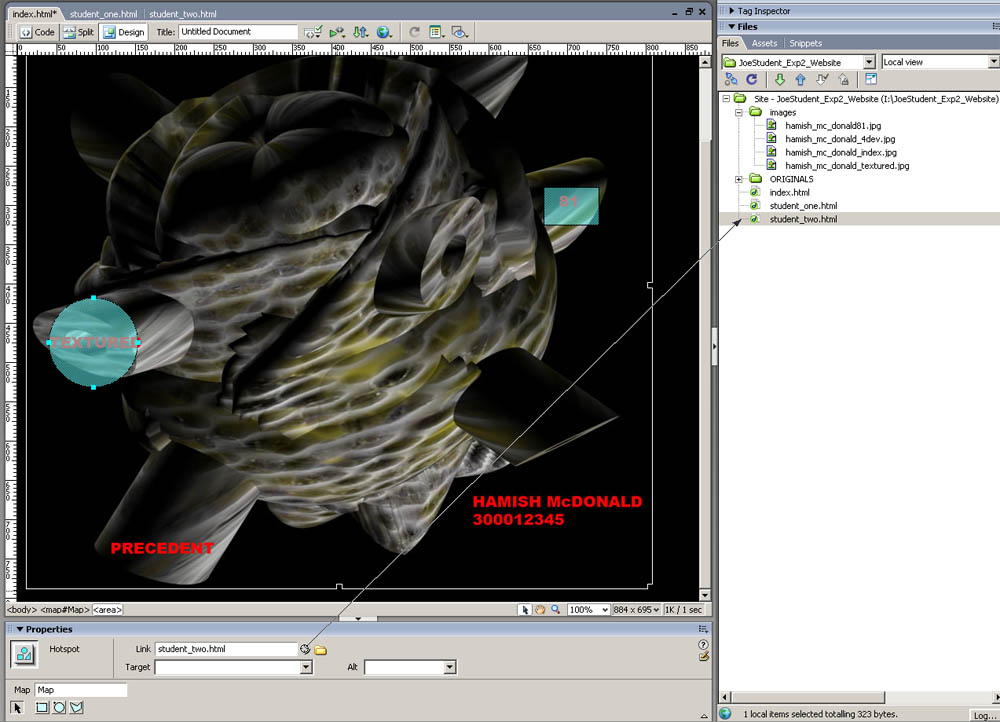 STEP 19: As an example: this link will go from the most different of Hamish's 81 models to the page showing a fully textured version of it.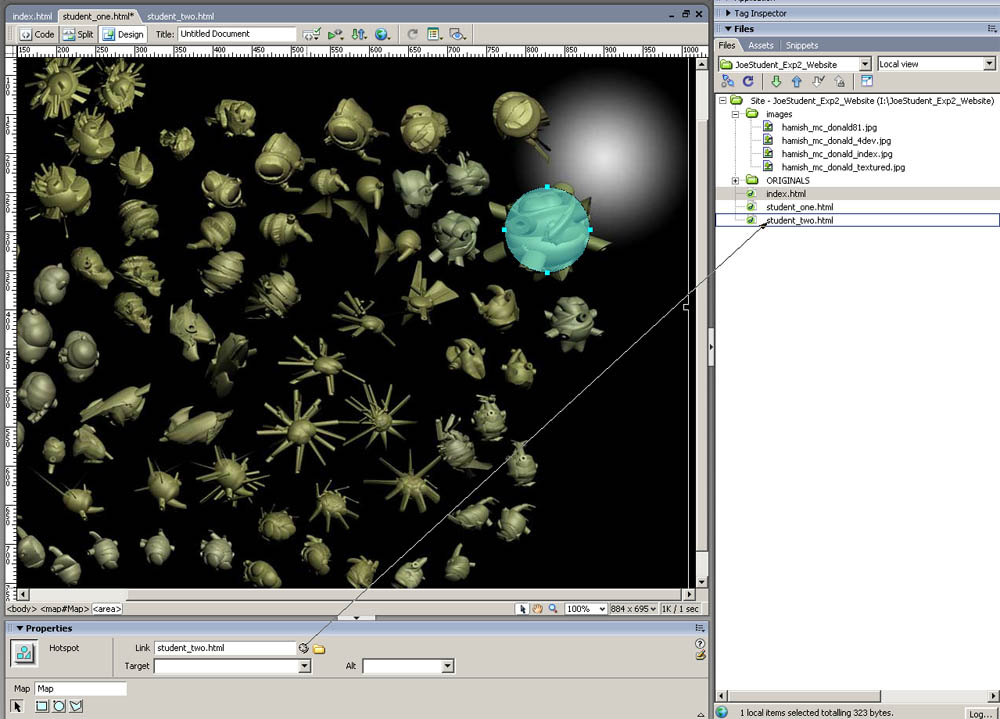 STEP 20: This link will go to the development images page when I create it later.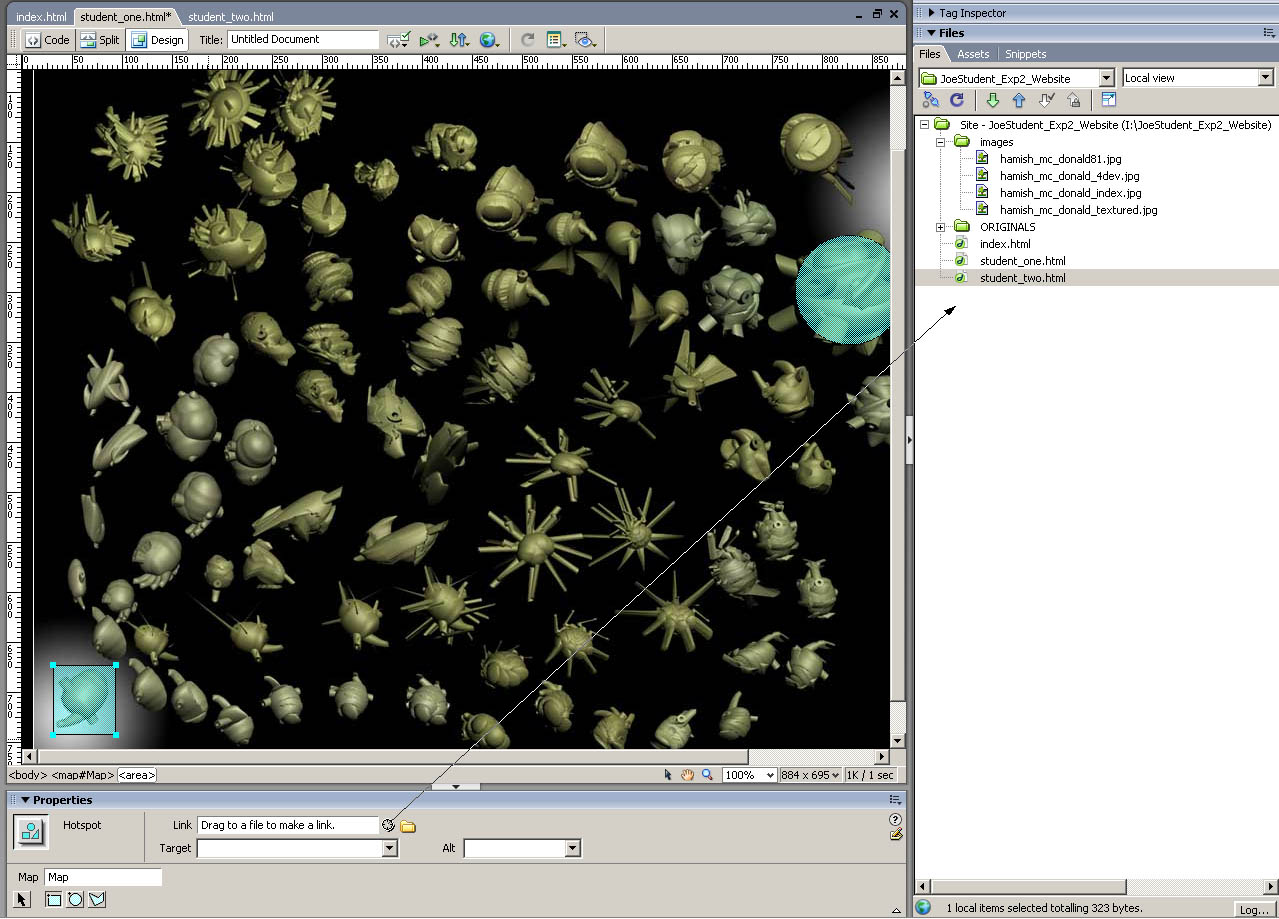 STEP 21: Make sure you save all your pages (they will show an asterisk * next to the file name if they haven't been saved recently) and then hit F12 to view your site in a browser.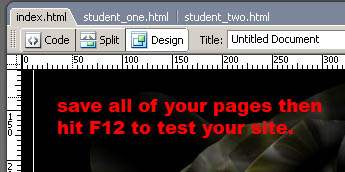 Done.
For now.