TUTORIAL: CUSTOM MATERIALS SWITCH IN GMOD9
FROM PhotoShopCS TO GARRYS MOD FOR HL2
By Russell Lowe
With this tutorial I have assumed you have already done my tutorial CUSTOM SPRITES IN GMOD9. If you haven't you can find it here.
Step 1: Create a custom material with the dimensions 256 x 256 pixels in PhotoShop. Add an alpha channel under the Channels tab. Save it as a *.tga file and make sure it is 32 bits/pixel (the extra 8 bits defines the alpha channel information).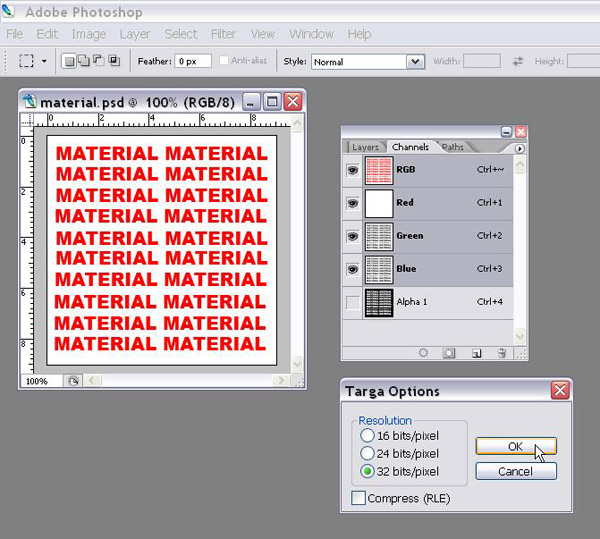 Step 2: Open Steam and Cannonfodder's Studio Compiler and fill in the Material Compile tab as I have here.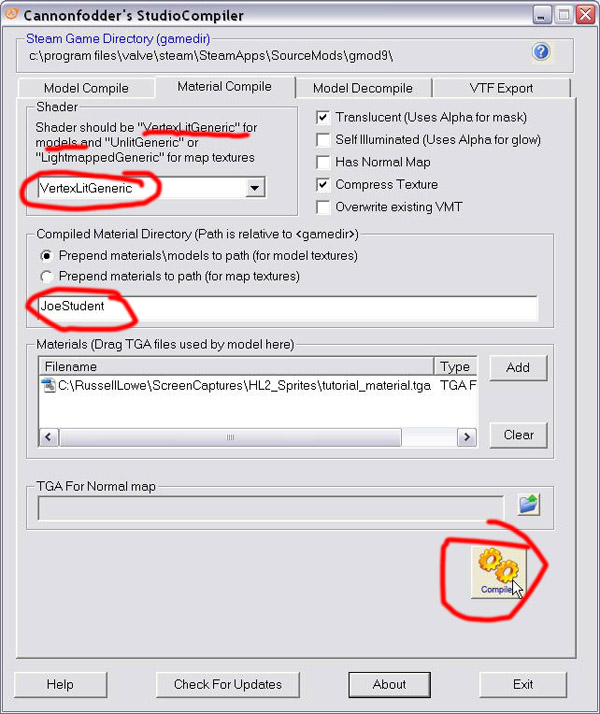 Step 3: Here is the compiled *.vmt and *.vtf files in the JoeStudent folder.

Step 4: Find the gmod_materials.txt file and open it into Notepad (or ConText or equivalent text editor)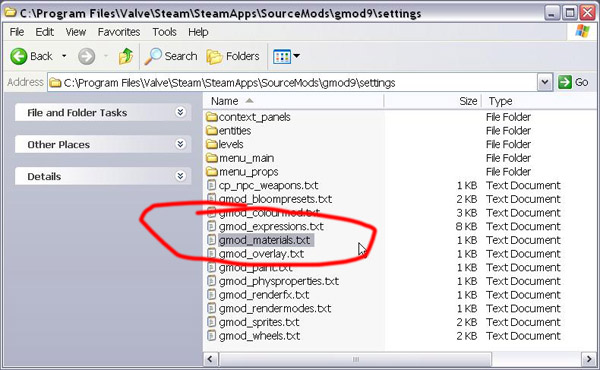 Step 5: Create a new line with a title and directory like the one I have below. The title of the material will appear in the materials list in the gmod9 interface.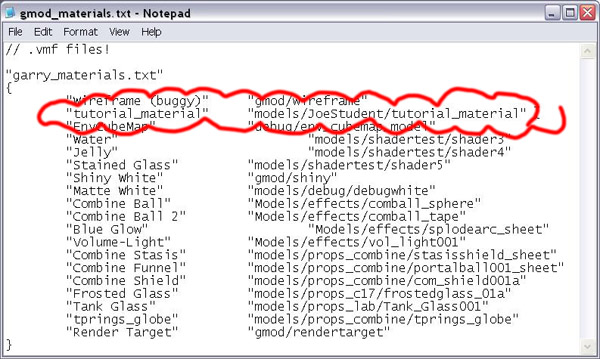 Step 6: Save the gmod_materials.txt file and open Gmod9 in Steam.

Step 7: Here is a shot showing the material switch in game.