TUTORIAL: CREATING A FILM CLIP WITH TITLES IN EDITSTUDIO5
By Russell Lowe
1. Open Fraps and set up the hot keys and movie destination.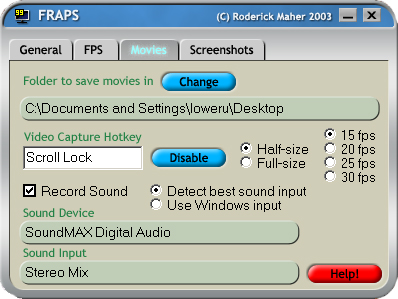 2. Open your Gmod9 map and capture 10 seconds of footage.
3. Open EditStudio5 and under 'File' select New Project.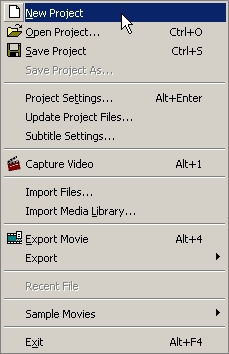 4. Then, under File again, import the clip you created with Gmod9 and Fraps.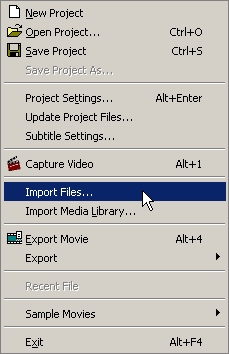 5. You can open multiple files at this stage.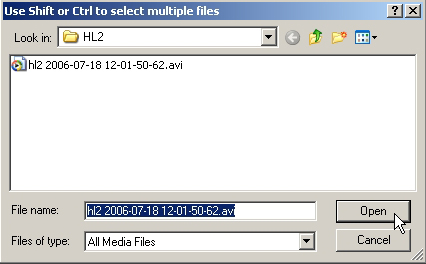 6. They appear in your 'Media Explorer'.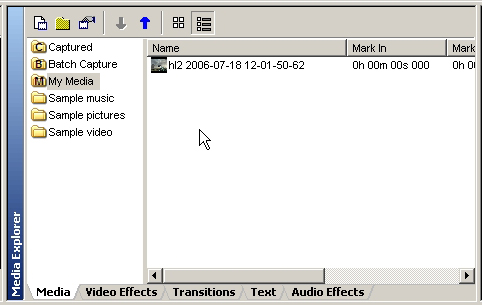 7. Select the clip and drag and drop onto the Video A track.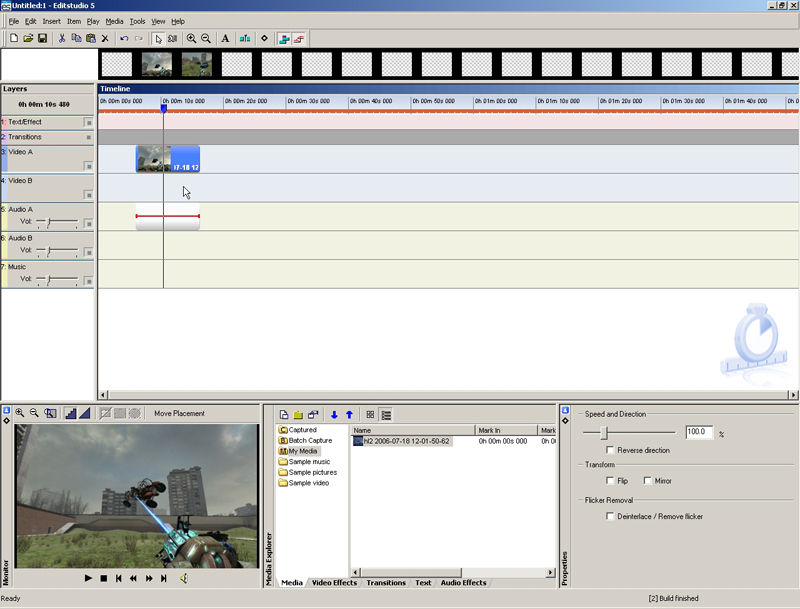 8. Now we'll create the introduction titles. Select the 'Text' tab, the 'Titles' folder and the 'Title' option.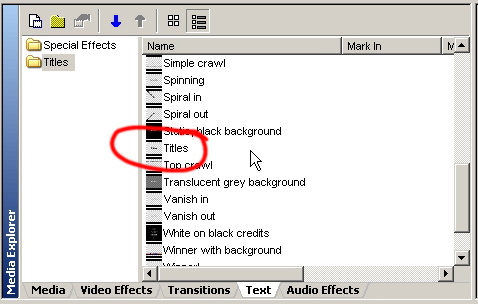 9. Drag and drop the titles onto the Text/Effect track.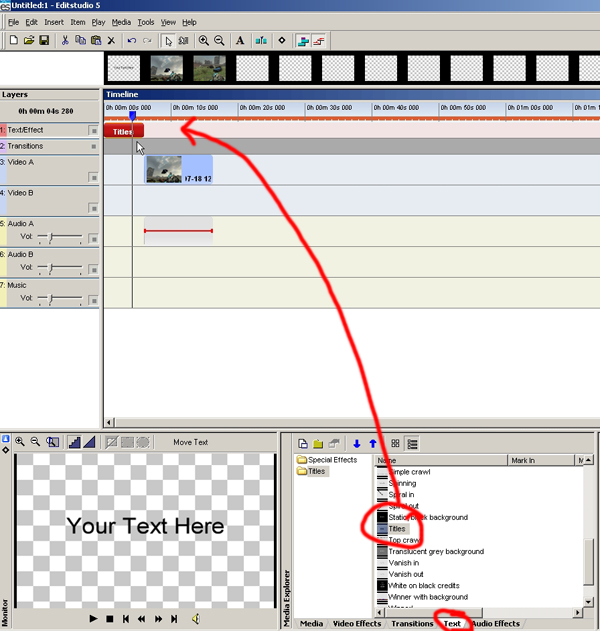 10. Under 'Edit' select the 'Edit Text' option.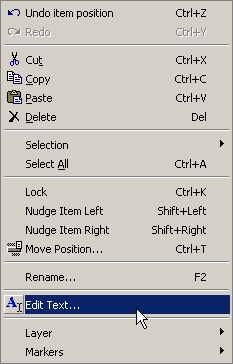 11. Type in your introduction text.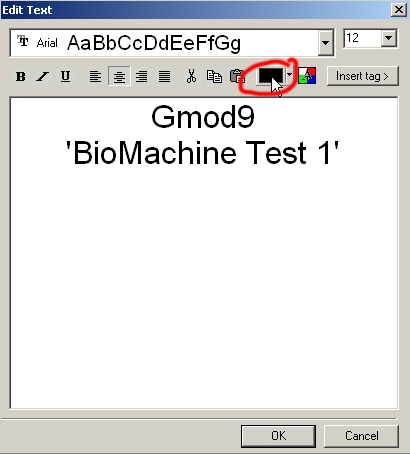 12. You can select the text and change its colour, using the button indicated in step 11.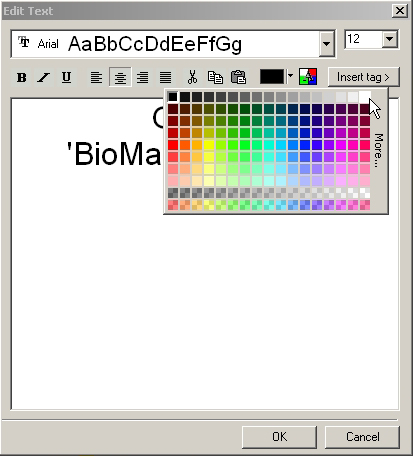 13. On the bottom right hand corner you can set up the text properties. Mine is going to scroll up the page.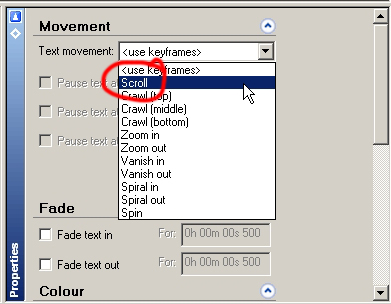 14. I'm changing my background from transparent ...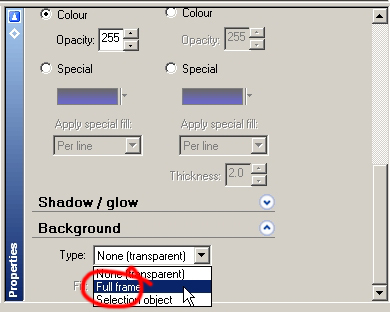 15. To a solid colour.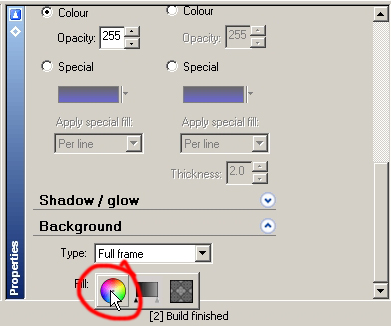 16. Which was black.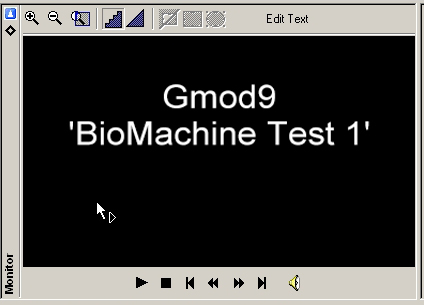 17. Create a new titles effect for the closing credits.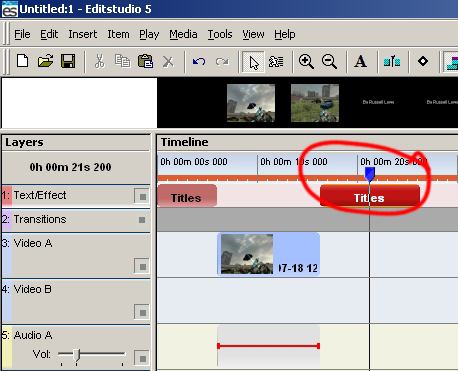 18. Mine was static. (I added the love in photoshop, just so you know I care)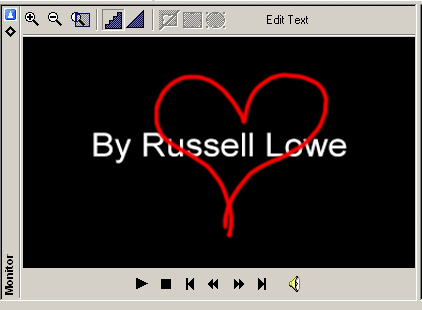 19. Now we can export the finished movie.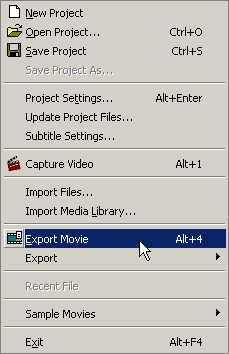 20. Specify you own settings.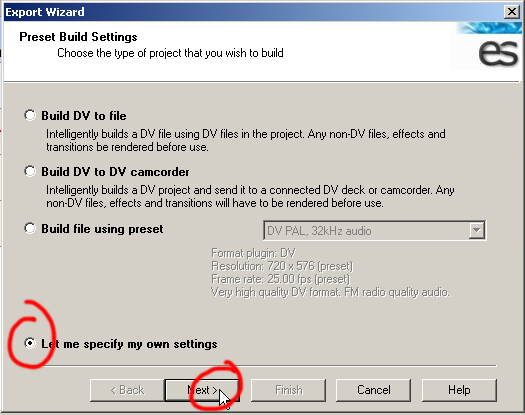 21. I use the QuickTime format alot, mostly because the player looks good and the Sorenson 3 codec seems to suit this animation stuff quite well.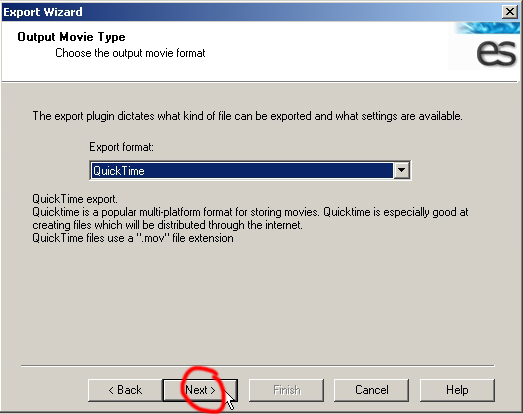 22. You could come up with a more intelligent file name than this, aim for logic and consistency.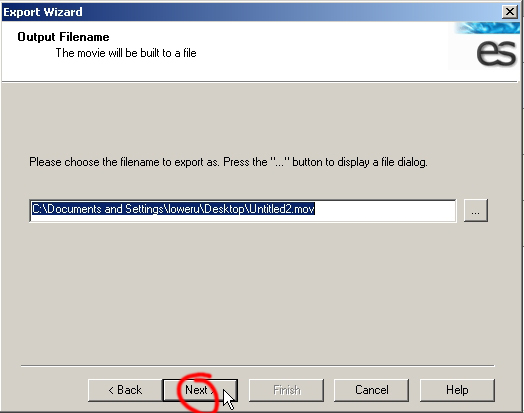 23. You can select the exact part of the clip you want to export, or choose the full project.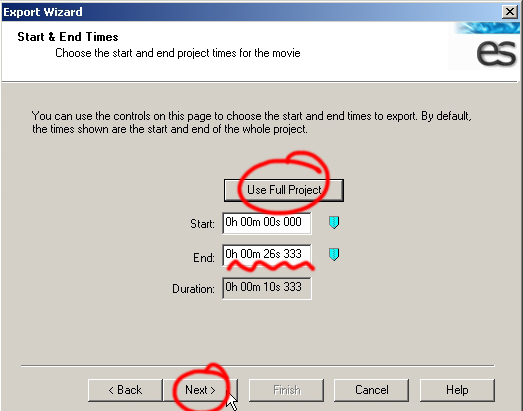 24. Make sure the video width and height match the output sizes you set up in fraps, otherwise the video might become pixelated. Select the 'Settings' button.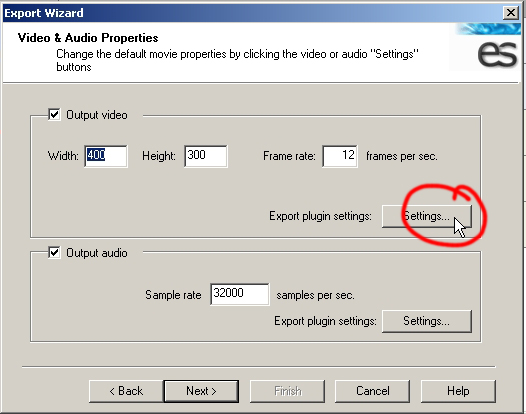 25. As I mentioned earlier, I use the Sorrenson Video 3 codec, which works well for this kind of thing. Other codecs will give different file sizes and quality, the trick is to match the codec with the type of content in the clip. If you choose the best codec you'll get the best quality with the smallest file size for that particular clip.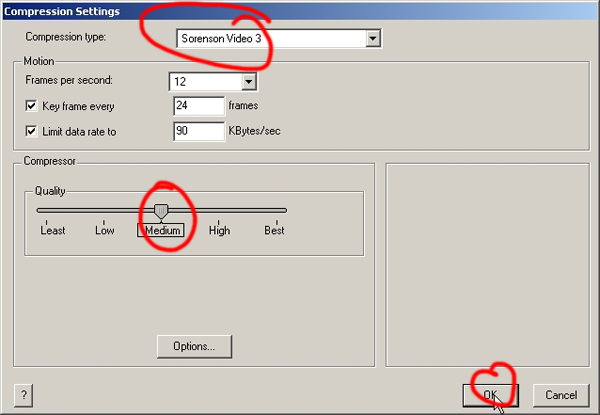 26. Then, next.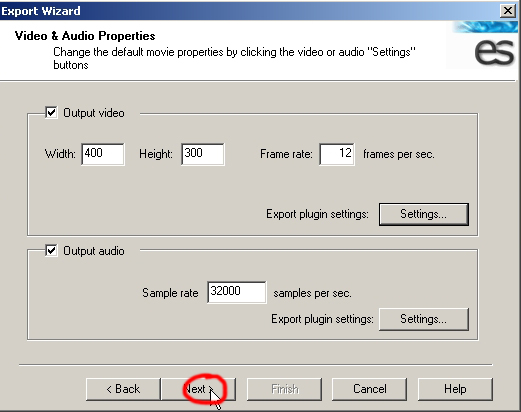 27. Then, finally, its time to render it out.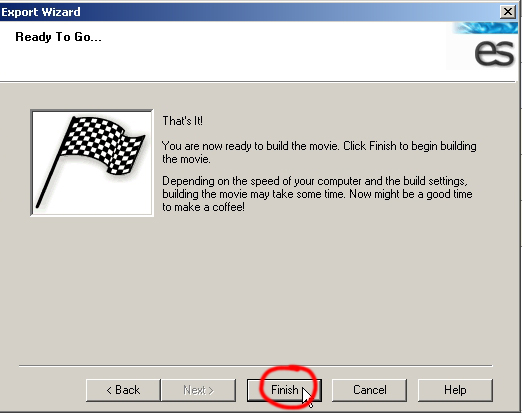 28. A shot of it rendering.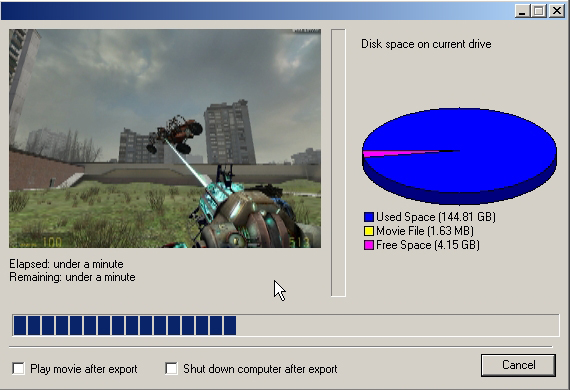 29. And a link to the finished movie on YouTube.